Hey sweet friends! Happy Friday! :) I'm so glad we had a half week to come back from break, I feel more eased into the school routine and so happy we're at the weekend already!
So the big day has finally arrived!
My 200 Follower Giveaway!
Whoop! Whoop! Can I first say that I am so grateful to everyone that reads my posts and follows me! It's so amazing to have you interested in what I have to say! :) Thank you thank you! I remember being happy just to have 8 followers and now it has grown so much! Also a big thanks to my very special friends who are helping to contribute to this milestone...
Michelle from...
Lori from...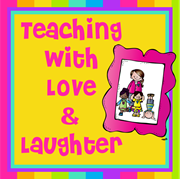 and Corinna from...
So without further ado, here are the prizes you can win...
1) a $10 TPT gift certificate from ME!
2) your choice of any 2 items from my TN store!
3) Snowman Magic Literacy Centers from Michelle's TPT store
4) Noun or Verb Scoot from Lori's TPT store
AND 5) Any item from Corinna's TPT store :)
So what are you waiting for! Cast in your entries now! Giveaway ends Thursday afternoon when I will pick on LUCKY winner! Thanks everyone and have an awesome weekend! :) a Rafflecopter giveaway